Who we are
Our roots, our history
Chi siamo
Le nostre radici, la nostra storia
Our company is located in Vico Equense, a town in the Sorrento Peninsula, overlooking a breathtaking view of the Gulf of Naples and kissed by the mild Mediterranean climate.

Here our family has been producing olive oil for three generations, with the love and passion expressed in every drop of our exquisite extra virgin olive oils
Our olive groves, organically grown with natural fertilizers, constantly produce, like a refined and elegant craftsman, oils that are the result of the centuries-old tradition of our family.
The different varieties of olives create unique products, which express distinct aromas.
Il clima perfetto per la coltivazione dell'olivo, conferiscono ai nostri prodotti la dolcezza del nostro sole.
I nostri uliveti producono costantemente, come un artigiano raffinato ed elegante, oli che sono il risultato delle tradizioni secolari della famiglia Russo.
Le varietà differenti di olive producono degli oli, che esprimono sapori e aromi distinti, proprio come le uve di un vino pregiato.
Per ottenere oli di grande qualità tutto comincia con l'oliva perfetta. Serve arte e artigianato vero per raccogliere ed estrarre l'olio dal frutto dell'olivo.
Le olive sono coltivate e accudite come figli, nutrite e protette al fine di garantire che crescano fino a diventare oli pregiati.
Al fine di garantire l'ottima qualità dei nostri oli, le olive sono raccolte a mano, selezionate e molite in solo 12 ore, dopodiché, gli oli vengono imbottigliati ed etichettati singolarmente.
Dalla terra della famiglia Russo alla tua tavola, questa è la nostra missione, la nostra passione
This is the encounter between history, tradition,
work and respect for the land.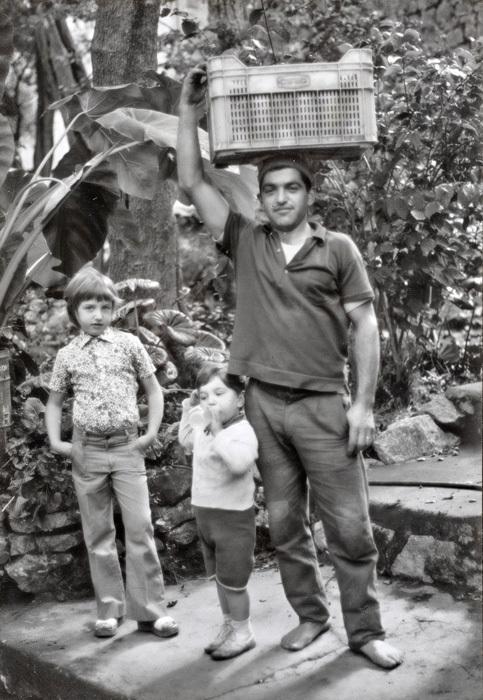 Just as the tree grows and sprouts, taking nourishment from its roots, to which it always remains anchored, so do we grow always aiming upwards, but without ever forgetting our origins.
The past that has made us what we are today, thanks to the generations that preceded us, giving us the example of a careful and scrupulous working method, are the roots that provide us with energy and stimuli to continue improving and developing our company.